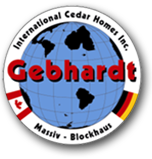 Contact Us Today!
506-488-2251
Loghome Floor Plans And Model Homes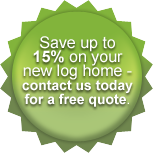 Gebhardt Cedar Log Homes are custom designed to any desired floor plan, but we also have our own models to choose from.
Your preferences are important to us. Whether you are interested in traditional, classic or experimental design we are here to make it happen. We want you to feel that your log home is truly one-of-a-kind and will never be replicated. Let us know what your dream home looks like today and we will see you through from conception to completion.