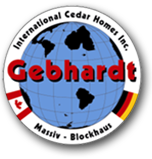 Contact Us Today!
506-488-2251
The Production Of Cedar Log Homes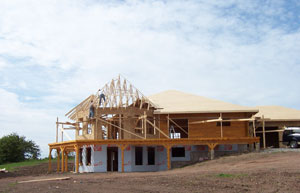 Building a log home is an alternative that makes sense for the environment. Wood is a growing, naturally replenished material. Providing construction material made of wood consumes far less energy than other resources.
Wood is biodegradable and it can be recycled. Its natural isolation properties save money, which you would otherwise spend heating your rooms.
Canadian-made log homes are in high demand all over the world.
The reasons for this high demand are plenty. An extraordinary wood like the cedarwood offers great insulation, clean air and a healthy living environment.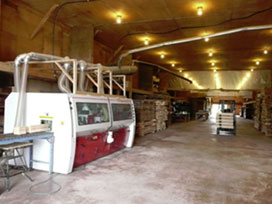 Each log home is as unique as its owners. All our log homes are made using the same reliable construction system and the same high quality natural material. In other words, our homes are built for life!
Gebhardt Cedar Log Homes is proud to introduce the most innovative machine to log home building in North America. This revolutionary machine replaces 4 machines that would normally be used in the production of a log home. With its high energy efficiency and extensive use of aluminum heads that are easily maintained this has increased our production capabilities by reducing machining time.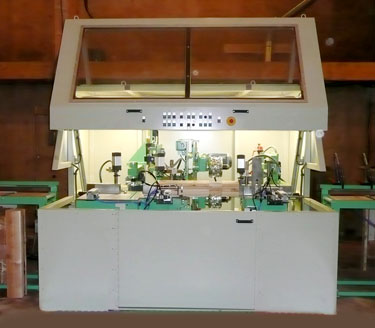 With our commitment to the highest quality, using the best in technology and materials you can trust Gebhardt Cedar Log homes to be the finest log home you will ever be in.
If you want to visit an existing log home, contact us and we will be happy to schedule a viewing for you.