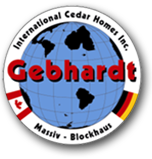 Contact Us Today!
506-488-2251
Building Projects Consulting Services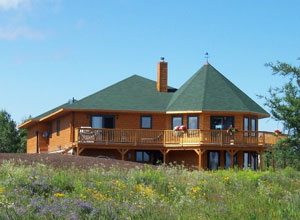 Consulting
Please come tell us your wishes, preferences and ideas. Together we'll develop the plans for the realization of your log home. We will have a lot of things to consider including: your choice of natural resources, property laws, technical considerations, and your design.
There are two ways to get the job done.
1. On the basis of your architect's existing plans we will
prepare an estimate at no charge and without obligation.
2. If you are not presently working with an architect then our architect will develop a plan based on your wishes. Our Architect will give you lots of ideas and things to consider. We have an experienced architect whom we trust to develop designs for all our clients world-wide.
Based on the plans from the architect, we will lay out a construction plan and prepare an estimate including a complete list of the material needed.
1. Project
We'll develop an up-to-date project plan, considering all your specific needs, and calculate the costs. We will research land, layout, planning, construction and support.
2. Planning
We will ensure the time-based coordination of material,
work, builders, people and authorities for your construction project.
3. Construction
Our experienced team will support you throughout the construction
process until completion. You will feel supported and expertly guided throughout the building of your log home.
Log Home Designs, Building Service, And Support
When the job is done, we are still there for you. We continue to answer maintenance questions and are available for upgrades, renovations or any other questions you may have. Please feel free to contact us at your convenience and we will be happy to help. It is our goal to make sure your log home experience meets even your highest expectations.