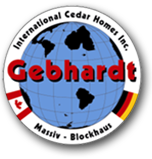 Contact Us Today!
Toll Free (Canada & US):
1-877-488-2251
New Year 2014 Specials
Celebrating our 20th Anniversary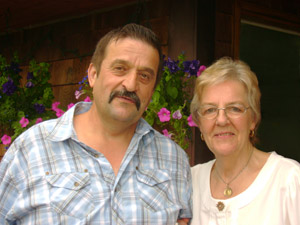 The Owner of the Company - Hertha & Guenther Gebhardt
Dear Customers,
We, Gebhardt International Cedar Homes Inc. are extremely happy to celebrate our 20 Anniversary in 2014. After 20 years of experience in the loghome industry and 20 years of loghome manufacturing. we have achieved our highest goal,20 years of happy customers.
We were able to get our hands on a contingent of best cedar wood for an extraordinary fair price. This best price will be forwarded to you.
All contracts with us signed between January 01, 2014 to April 30, 2014 will receive a very special price, the savings for you can be immense.
Please get in contact with us for a free quote, you will appreciate the savings and the quality of our products
We wish you, your family and friends a Happy New Year!
Gebhardt International Cedar Homes Ltd. frequently attends a Home show near you!
Although there are currently no events scheduled at this time, please check out the rest of our website to get all your log home questions answered or call us Toll Free (Canada & US): 1-877-488-2251 to see how we can help you make your home one-of-a-kind & environmentally friendly!
Thank you,
Hertha & Guenther Gebhardt